Hi!
First new release from !TM Hair Styles by Tami McCoy in a very long time!!
I am happy to share with you Hapi.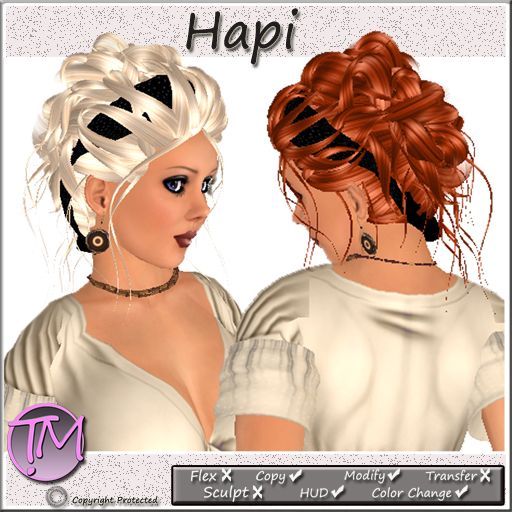 Hapi is a messy style pulled up and held by a cute scarf. The scarf is color change via the TamiHUD and has two options, the main color of the scarf and the accent color also changes. You have so many color options I can't even count :D
The hair is available in 15 color packs including an everything pack and Tami's Pick I and Tami's Pick II which include colors only available in those two packs.
I would love to have you visit
and check out Hapi
Thanks for looking!
Tami